Thai Pumpkin Custard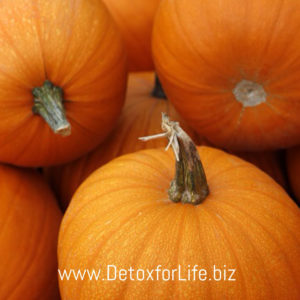 Thai Pumpkin Custard
Definitely not a low calorie recipe but most certainly festive!!!
Great for fall entertaining!
Thai Pumpkin Custard is a beautiful dish that is easy to make and delicious!
Click To Tweet
Ingredients:
– 1 small pumpkin, slightly bigger than a pie pumpkin
– 2 tbl. pumpkin pie spice
– 9 eggs
– 1 1/2 cups good-quality coconut milk (not "light")
– 2 cups organic sugar
– 1 tsp. vanilla
– 1 tbl. Cinnamon
*Maple syrup and walnuts optional to serve.
Preparation:
1. Wash and dry the pumpkin. Preheat oven to 375 degrees. Cut a "lid" in the top, as you would to carve a jack-o-lantern. Slice off the seedy part, so that you're left with a clean lid. Set aside.
2. Scoop out the pumpkin seeds and "guts" of the pumpkin. Save seeds to roast, or discard.
3. Rub pumpkin pie spice inside the walls of the pumpkin.
4. Break eggs into a large mixing bowl. Using a fork or whisk, beat by hand for 1 minute. Add the coconut milk, vanilla, and half the sugar. Beat again for 1 minute, or until well mixed.
5. Add remaining sugar, stirring to dissolve into the egg mixture.
6. Pour or ladle the egg mixture into the pumpkin. Fill to about 1/2 inch from the top of the rim. The egg mixture will rise a little out of the opening.
7. Sprinkle cinnamon on top of the custard.
8. Set pumpkin plus the "lid" (beside it) in a roasting pan (a roasting pan works well). Pour a little water (1/4 to 1/2 inch) into the bottom of the pan. Carefully place in oven. Bake 1 hour and 30 minutes.
9. After 45 minutes, the lid should be cooked. Remove from oven and set aside.
10. After an hour, you should see the custard rising like a bubble out of the pumpkin. After 90 minutes, or when the custard appears firm, try inserting a long knife down into the custard – it should come out clean. If the custard hasn't set, or if the pumpkin/squash is still too firm to eat, return to oven and bake another 15 minutes.
11. Remove from oven and allow to cool at least 30 minutes. Using your hands, lift pumpkin out and place on a plate. The pumpkin can be sliced and eaten when cool enough. The custard may "drop" a little – this is normal.
12. To serve, replace the "lid" or "hat" of the pumpkin, or set it slightly askew so you can see the custard. Using a sharp serrated knife, cut the pumpkin into slices and place them on serving plates. Delicious served warm!
Pour a little maple syrup over each piece, if desired. Sprinkle walnuts loosely.
*Please note that the outside rind is not eaten.
For more information
or to schedule a customized and individual appointment
at our upscale and private Scottsdale salon,
contact us at (480) 949-6570 or visit www.DetoxforLife.biz.