Testimonials
Make sure you discuss your recent visit and what makes you keep coming back to Detox For Life.  I can't wait to see the results and I appreciate your help.
Average rating:

3 reviews

Nov 17, 2016

As a 54 year old relatively healthy guy I can only describe the work that I have done with Angie the past few months to be "life changing." At the urging of a good friend, I had my first appointment with her in March, 2016 and within a month was already benefiting from her services and counsel. My whole life I have suffered from digestive issues that many would consider colitis or even ulcer like, always resulting in multiple quick trips to the restroom shortly after eating. It was simply something I learned to deal with, and given the fact that both my parents suffered from the same issues, I pretty much accepted this as a way of life. However a year ago, I started experiencing an ever present burning sensation in my 'gut', excess saliva, a coated tongue, excess gas, ongoing stomach pains and long-term heart burn. These symptoms along with my regular digestive issues really began impacting my overall energy and quality of life and I knew I needed to take action soon or it would only get worse. This is where Angie comes into my story. I had my first session with her and we discussed my digestive challenges and symptoms and she put together a protocol combining colon hydrotherapy and daily supplements to my regular diet (chlorophyll, papaya enzymes, chia seeds, grapeseed oil, probiotics and a simple recipe for an apple cider vinegar tonic) that I have had great success with, and will continue to utilize the rest of my life. Within a month my digestive regularities were no more, and within three months the remainder of my symptoms were gone, especially the coated tongue. I continue to see Angie on a regular basis and will continue to seek her counsel now and in the future. I would not hesitate to recommend her services to anyone. Thank you Angie. KG--Anthem

Nov 3, 2015

Detox with Angie

Did you know that bad skin is a symptom of a buildup of toxins in the body? That in combination with lethargy and fatigue are symptoms of the body's need for release of toxins. Detox for Life is owned and operated by Angelica Valdivieso and she provides colon hydrotherapy, ionic foot baths, and ear coning to detoxify the body. According to Angie, "external beauty depends on internal cleansing." It only makes sense that toxins in your body will show up in the appearance of your skin.

I have been seeing Angie for years as a client. Her warm, professional demeanor make every visit a pleasant and worthwhile experience. Angie is a vibrant and caring practitioner who provides excellent service to men and women of all ages. Many physicians refer their patients to Angie because they believe in the benefits of colon hydrotherapy. There are many illnesses that benefit from this service, as well as any person who wants to get rid of the natural buildup of toxins in the body. These toxins can cause acne, bloating, bags under the eyes, fatigue, obesity and even cancer.

Some key benefits of colon hydrotherapy include:

-promote colon health through cleansing

-maximize proper absorption of nutrients

-stimulate reflex points in the colon

-stimulate liver, kidney and lymph system to release toxins

The frequency of visits for each individual varies depending on what symptoms and medical history. Angie designs a unique treatment schedule for with each client. There is no down time to her services and most people go right back to work or continue on with regular activities of the day. I always feel better after a visit with Angie at Detox for Life.

In addition to these services, Angie has created some wonderful juice and smoothie recipes that she shares on her blog. They are all delicious and beneficial for cleansing.

Visit Angie at www.detoxforlife.biz to see her other services and products.


Leigh Asher
www.BabyFaceLLC.com

Jun 5, 2015

Feeling Relief With Detox for Life

I am so happy that I have found a compassionate and knowledgeable colon hydrotherapist in the Scottsdale area. Since I have been receiving therapy sessions at Detox for Life, I have felt a considerable amount of relief and comfort in my regular digestive health. Thanks so much Detox for Life!
***************************************************************************
When I decided to go for a colonic I had some preconceived notions.   I assumed the office would be white, sterile, uninviting and the hydrotherapist would be very cold and clinical. To be honest, I figured there would be a smell too. When I arrived at Detox For Life, the office was beautiful, warm, inviting, very clean, the lights were dim and Angelica was very professional but also warm and kind. The air smelled of wonderful essential oils. I felt very relaxed and comfortable.
The procedure was soothing, relaxing and Angelica did a wonderful job explaining what was happening.   The experience was wonderful and I've been back and will continue to go back. Thank you for such an inviting and excellent experience. I feel fantastic!
I've been in the alternative industry for over 15 years and Angelica is very knowledgeable and an expert in her field!
by; NH (F)
Thank you, NH! The colon's main function is the formation and elimination of body waste. We experience health and well-being when the colon is clean and has a normal function. When the colon is sluggish the body wastes accumulate and degrees of constipation results. When the colon becomes constipated, generally it is packed or lined with accumulated, hardened feces lodged in the pockets of the colon walls. This hardened matter then obstructs the muscular contractions, known as peristalsis, and more feces build up along the walls resulting in the colon's inability to properly evacuate. The waste of many months or even years can actually result in 5, 10 and sometimes more than 15 pounds of weight causing a distended and abnormally shaped colon. Colon Hydrotherapy promotes longevity through the process of detoxification.     It makes sense that when your body is clean and healthy on the inside the outside of our body, will look and feel young, healthy and beautiful!
***************************************************************************
Each time I leave Detox For Life, I feel a million times better! I have been a client at Detox For Life for years and I couldn't be happier with the level of service, professionalism, knowledge and positive energy that Angie fills the room with. She makes the time fly by with easy conversation and by sharing her knowledge with you. She is genuinely interested in my digestive health and gives me guidance and suggestions each time I visit her for an appointment. She recognizes when I have gone a bit crazy with sugar and quickly remedies the situation with her magic bag of probiotics.  If it's weight loss I'm interested in that day, she has something wonderful for that also.. Her location is easy to find, with plenty of parking. The office is very clean and I feel absolutely comfortable there. I highly recommend Angelica and Detox For Life.. Do yourself a favor and visit Angie, she's an angel. She will help you feel great too!
by:TC F age 40's 🙂
***************************************************************************
I thought I was a breast cancer survivor of 10 years, but it turns out I wasn't. A year ago I was diagnosed with metastasized bone and liver cancer. At first I felt okay but as the pain began so did my need for pain medication. These meds all have constipation as a side effect – which is very distressing. I was extremely uncomfortable and tried many OTC and prescription remedies to relieve the constipation, but nothing worked. Then I went to see Angelica and what a relief. Her services have provided me with a reliable solution to my problem. She's been unfailingly kind and good humored and I really look forward to seeing her every week. Dana J 03/13
***************************************************************************
Angelica is amazing, professional and knowledgeable in her practice. Her office/treatment room is spotlessly clean yet warm and comfortable. She communicated with me the entire time and I am feeling so much better. I am making this part of my healthy living.  By: SS Age: 62 F
***************************************************************************
Today is day 5 of the juice detox and I am down 5.8 lbs total!  (I weigh myself every morning before I drink anything) I also went to get a colonic today! I highly recommend doing one every 4-6 weeks!  My tummy couldn't possibly be any flatter!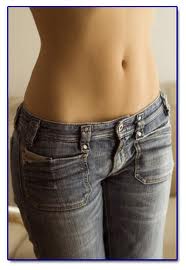 If you are anywhere in ARIZONA…especially the Scottsdale area…go see Angelica at Detox For Life!  I have been going to her since I first went 100% RAW VEGAN in 2010. She is located at 2928 N. 70th St #D in Scottsdale, AZ 85251 (Easy to find and plenty of parking)  She has been doing it for over 11 years and is the most amazing woman that is extremely knowledgeable in so many areas regarding health…even more than me! I totally vouch for her and I swear by her 🙂  BY: RP age: 26 F
***************************************************************************
I would like to thank Angelica at Detox for Life, I appreciate the successful colonic and the loving energy she puts forth to those in need, like myself during a recent visit to the Valley for my cancer treatment. The place is immaculate yet completely comfortable and relaxed.  The therapists at Detox are all very patient and forward thinkers. I appreciate your care during a difficult time in my life fighting cancer.  I thank you for being a dynamic person I love your free thinking mind. BY: MS age 40M
***************************************************************************

I have been going to Detox For Life since Angelica first opened her practice in 2002. I want to acknowledge you as a gifted therapist and a professional. 10 Years ago I was treated by my naturopath for my Adrenal issues, I had severe stomach pain with constipation and that's when i began colonics and I believe they helped accelerate my recovery. I now do periodic juicing and fasting. I receive colon hydrotherapy monthly. I am grateful to have you in my life to help keep me "clean and light".    BY: YS  F Age 42
***************************************************************************
After a surgery I experienced severe constipation and could not evacuate. I called Detox for Life, and even though the person on the phone advised to prep a few days prior to coming to get ultimate results, They did get me in the same day!  It was as my therapist said a "difficult session" getting started, since it had been 6 days since my last BM. Once we got going and I had my "big release", oh wow, I feel so much better. Thank you so much, I am now not only recommending Detox for Life, I am a "regular". If I ever need further surgery, I will surely have my colonic appointment set and ready to go. :))  BY: LT  22  F
***************************************************************************
Two thumbs up! I have had colonics in the past due to severe constipation and recently went to Detox for Life. Before making the call I did a little research and checked some of the reviews and decided to give Detox for Life a try. I can say that i was definitely pleased and cannot think of anything negative to say. The atmosphere was just as the reviews say,  very relaxing and professional so i felt at ease quickly and the hydrotherapist was very professional and had a warm and kind personality. She was very relatable and knew what she was doing. I experience constipation and bloating regularly and she helped relieve these symptoms and also gave me advice on what i could do to help eliminate these issues. Overall I had a great experience in all aspects: environment, professionalism, knowledge, colon hydrotherapy procedure, everything. I would definitely recommend Detox For Life to others.  BY: MB Age:30  F
***************************************************************************
A must for candida sufferers. After having problems with constipation and gas for years along with other symptoms, I started a candida elimination diet to see if that was the problem. I read that colonics were recommended to help get rid of the candida, so I jumped on the Detox for Life. I can't tell you how happy I am that I did! I was nervous going in but Angelica put me completely at ease. Not only that, she knew all about candida and I was able to confirm that it was indeed what was causing many of my problems. On top of that, she gave me MUCH-needed advice for dealing with the die-off symptoms that had been almost unbearable for me up until that point. My only regret is that I didn't come to see her sooner.  BY: MM    Age:27  F
***************************************************************************
I had critical constipation since I was 13 years old.  I started taking laxatives (which caused painful movements) then I did enemas for years as well. I now have prostate cancer and the treatment has made my condition worse. I decided I couldn't get the bowels moving again without help. I had a series of colonics and followed Angelica's advice what to do. It took three days in a row until we had the big breakthrough to the impaction to clear the intestine.  I learned a lot from Angelica as to how the bowels should work and how to help restore the good probiotics in my stomach to help regain regular movements without strong laxatives. I am now eating vegetable salads with more good fats, and fruits . I am no longer experiencing any pain. I was fearful of what I imagined the process would be, but I was pleasantly surprised to find how clean, comfortable and pleasant it was. A tube was inserted into the rectum. The water solution inputted and the matter is extracted and one can see the extraction float through the tube and into the sewer. Angelica enhanced the process by using specific pressure points, she knew exactly where the matter was blocked.  I can heartily recommend Angelica's colonics as they rid me of impaction that I had believed I may have to go to the hospital for help, prior to finding " Detox for Life"  BY: HW  Age: 82 M
***************************************************************************
I am a professional athlete, had surgery during my off season which caused constipation in my intestines.  I came in to Detox for Life. The place was clean and the therapist was knowledgeable. Now that I am back on my feet and training for the next season, I am coming to see Angelica to keep me "regular" as I changed my diet and increased my protein intake. I am happy to know how easy and Zen this whole process has been. I have referred this place to my wife and team mates.  Thanks for all your help and suggestions to stay regular during the season. Wish there was a Detox for Life in every city I travel to.   BY: GG Age: 27 M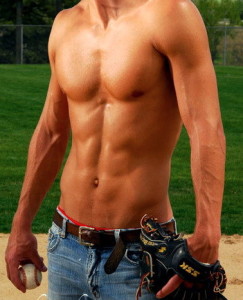 At Detox for Life our goal is for YOU to have the most productive and informative session you can have.
To schedule a colonic, contact Detox for Life directly at 480.949.6570.